With Brexit looming ever closer our Office Manager Brona has been doing training with the Local Enterprise Office to get us ready for what comes next. And it looks like what is coming is lots of paperwork!
The LEO 'Prepare Your Business for Customs' workshops are really well worth doing so that you can ensure you are fully prepared for the transition.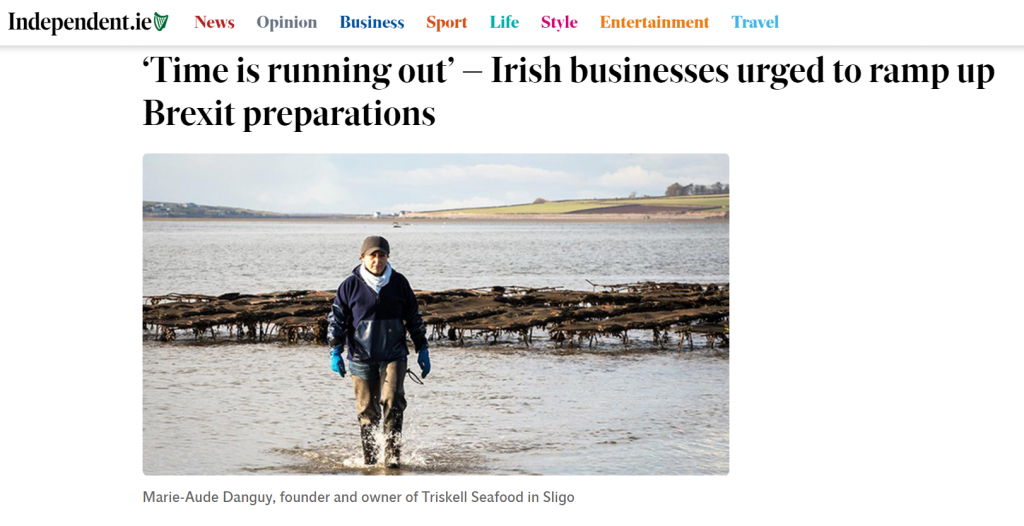 You can read the full Irish Independent Article online and in the meantime be assured that we at Triskell Seafood look forward to continuing to do business with all our customers in the United Kingdom.
Give us a call today if you wish to discuss an order for your premises.