Description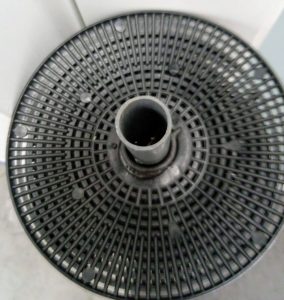 Spat Collectors or 'Chinese Hats' | For Oyster Seed Collection
Come mounted on bars of 45 units. These collectors are perforated and are used in the collection of both gigas and edulis spat.
The perforated version are particularly used with flat oysters.
The minimum order is 1 pallet of 288 units. The bars are 1.2m in length, weigh 1.5kg and have a diameter of 143mm.
Black.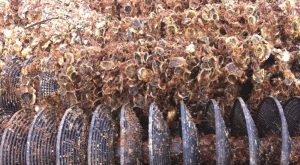 Non-perforated coupelles and collector sticks are also available for oyster seed collection.
Perforated coupelles require lime when using which we can provide, please mention it when making your enquiry. The recommended amount is 1.5kg – 2kg per bar.
Leave a review for this product.